Associate Golf Member Profile: The Gebeaus
For Mike Gebeau, it wasn't love at first sight. But it sure was close. Since becoming a Naples resident in 2014, Mike had "heard great things" about Olde Cypress from other golfers he'd played with over the years. After seeing a local ad for the club, he and his wife, Jennifer, scheduled a tour with Director of Membership and Marketing Melissa Hansen.
"The view from the clubhouse was enough to sell me," Mike says. "I didn't even need to play the golf course. I had friends who had played it before and loved it, and that was enough for me."
Mike and Jennifer joined The Club at Olde Cypress earlier this summer as Associate Golf Members. The "AGM" category provides them full access to our P.B. Dye-designed golf course, practice facilities and robust reciprocal program May through October. It also offers full use of the clubhouse, practice facilities and other amenities year-round. Additionally, AGMs are allotted 12 rounds of golf from November through April at a reduced rate.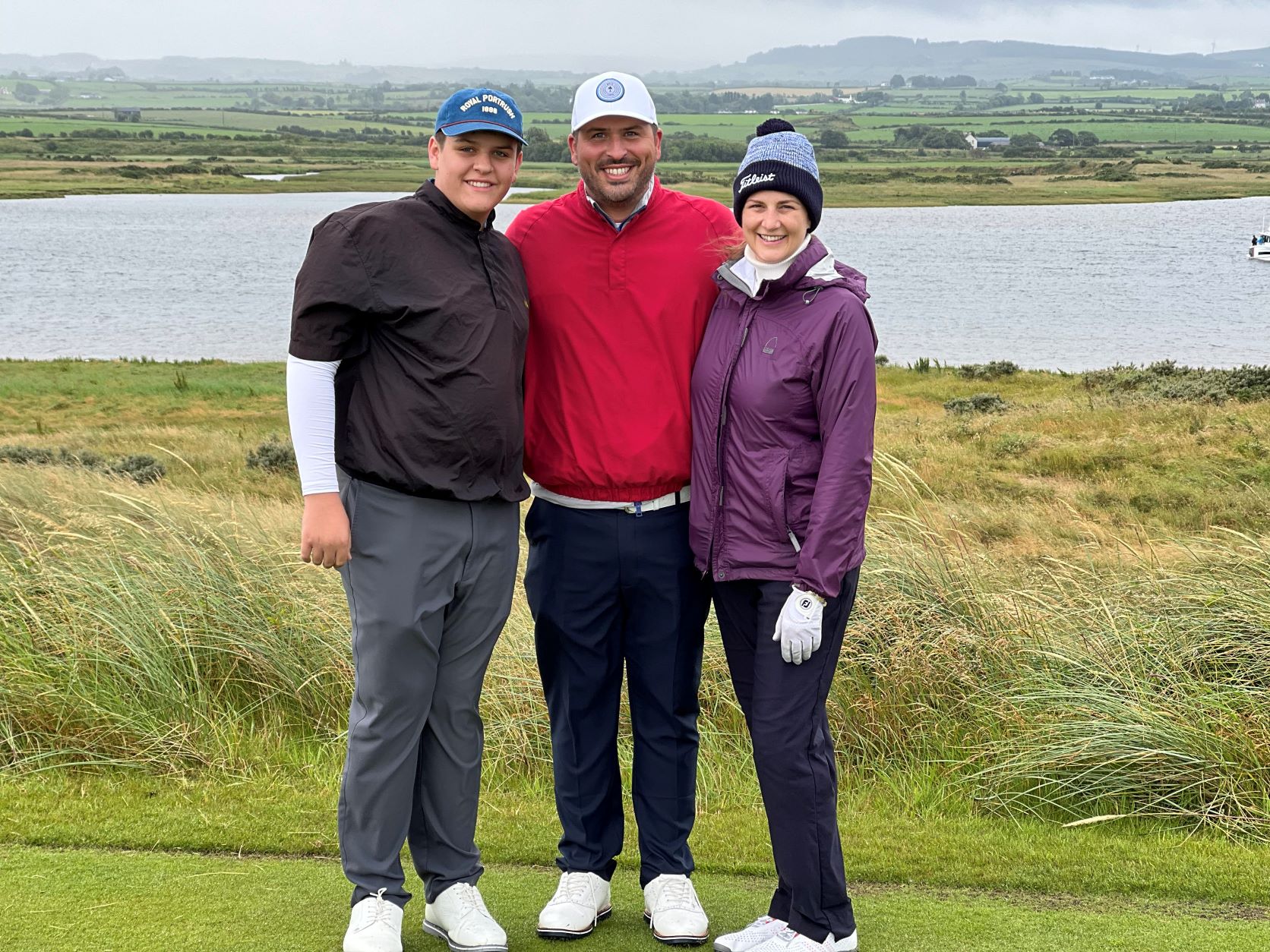 The Gebeau Family
"Our jobs are somewhat seasonal, we get busier during the peak season here in Naples, so the timing of the AGM works out really well," Mike says. "We also have a 15-year-old son, Karsen, who started playing a couple years ago and he can practice and play in the summer when he's not in school."
Mike is an attorney with Sarrett Price, P.A. and Jennifer, who moved to Naples from New York City eight years ago, is a Vice President with J.P. Morgan's Private Bank. Mike aims to play a couple times a week, schedule permitting, while Jennifer is just getting started in the game.
"I love the non-golf aspects of the club and especially the reciprocal with The Club at Barefoot Beach and getting to see what pools at other clubs look like in the summer," Jennifer says. "Everyone has been friendly, welcoming, and eager to make new friends. We've made a ton of new connections through the club and the 'Young Professionals' outings."
The club's Young Professionals is an informal group of working-age members with families who get together to network and have some fun. Its "Five at 5" outings have been a huge hit this summer. Parents enjoy five holes of golf, dinner, and cocktails while their kids participate in arts, crafts, scavenger hunts, and movie nights at the Kids Kare program.
The Gebeaus live just 10 minutes from Olde Cypress and relish its convenient location relative to their home and offices. The proximity enables them to enjoy the club frequently and take advantage of all it offers in terms of amenities and activities. Jennifer says she's started playing golf in one of Old Cypress' ladies groups and his looking to "up her game" to compete with Mike.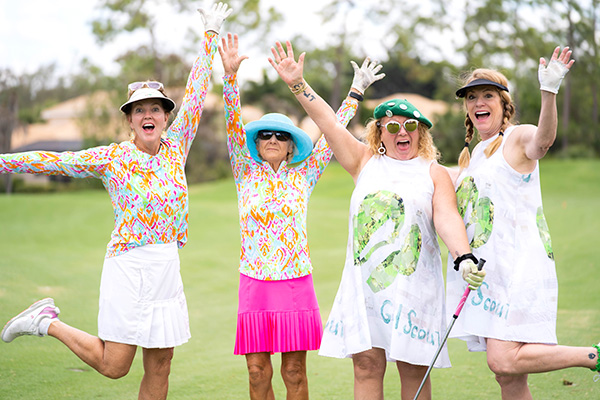 Ladies on the Links at Olde Cypress
"It's impossible not to meet new friends as soon as you join," Jennifer says. "There are so many activities and opportunities to meet longtime members and other new members."
And for AGM members who find themselves playing more golf, or are simply ready to upgrade, the initiation fee can be applied to Old Cypress' Full Golf Membership, one of the best private club values in the Naples area.
Associate Golf Membership Fact Sheet
Download our Fact Sheet to learn more about our Associate Golf Membership and get an inside look at the amenities and facilities that make our Club special.
Olde Cypress memberships are designed with the needs of today's golfer in mind, and Director of Membership and Marketing Melissa Hansen is standing by to answer any questions you might have.