Community Golf Charity Day Raises $50,000 for Topaz Assistance Dogs
Well, the final numbers are in. Our Community Golf Charity Day Tournament raised $50,270 for Topaz Assistance Dogs (Topaz), empowering individuals with disabilities by providing safety and independence through partnership with skilled assistance dogs. Oh, and to say a good time was had by all in the golf tournament would be an understatement.
Topaz provides the following assistance dogs: Mobility dogs, trained to assist individuals with physical or neurological disabilities by turning off and on lights, opening doors, picking up dropped items, item retrieval, and balance assistance.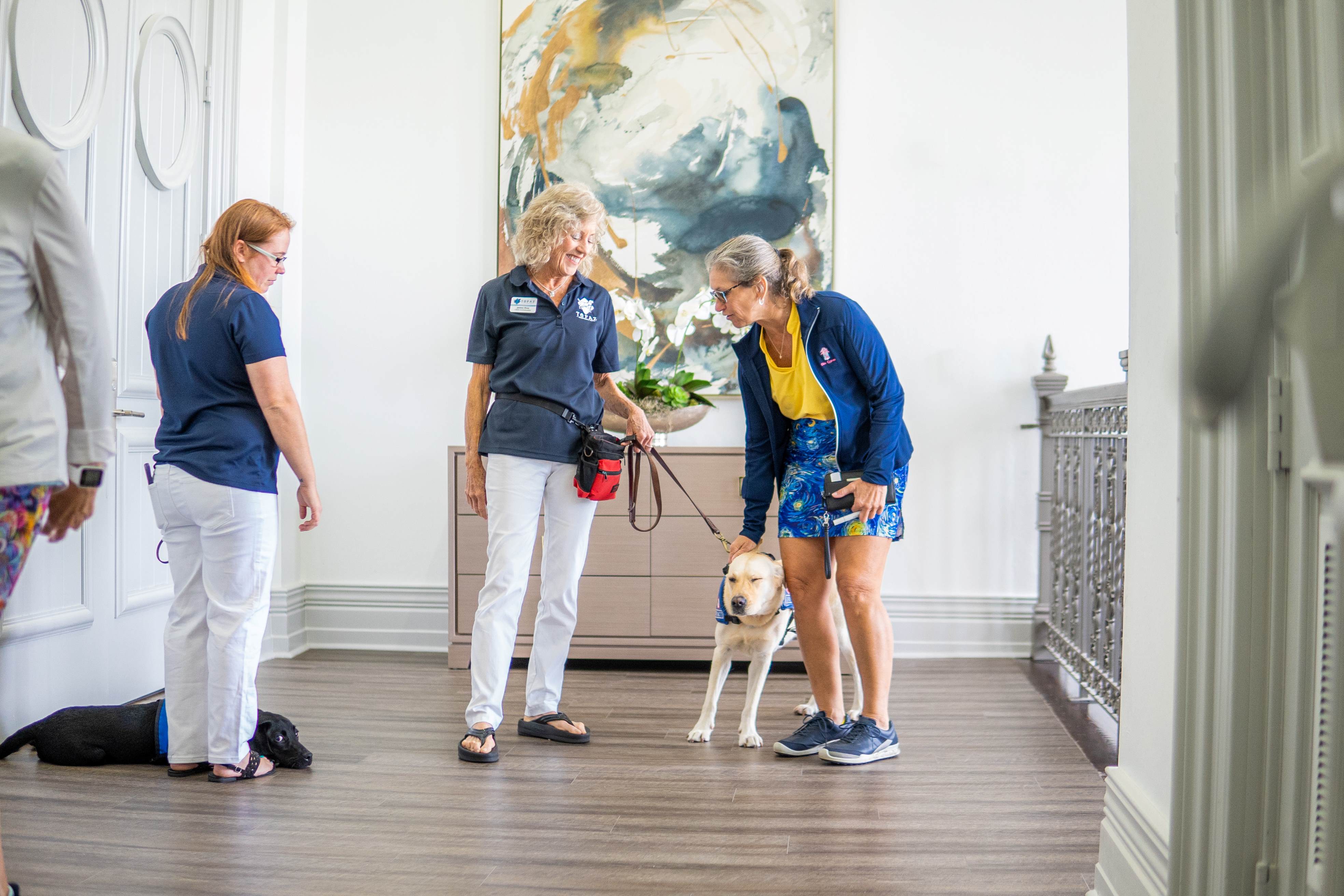 Autism dogs, are specifically trained to assist children and adults on the spectrum by facilitating sensory integration, increased social interaction, improved communication skills and providing behavior disruption. Seizure response dogs are trained to help those with epilepsy during and following seizures. And diabetic alert dogs that warn those with Type-1 Diabetes about unsafe blood sugar levels.
"The work that Topaz does and the number of individuals and families it touches is simply amazing," says Olde Cypress Assistant Professional Courtney Johnson. "I'd like to thank our dedicated members who support so many wonderful charities and causes throughout the region."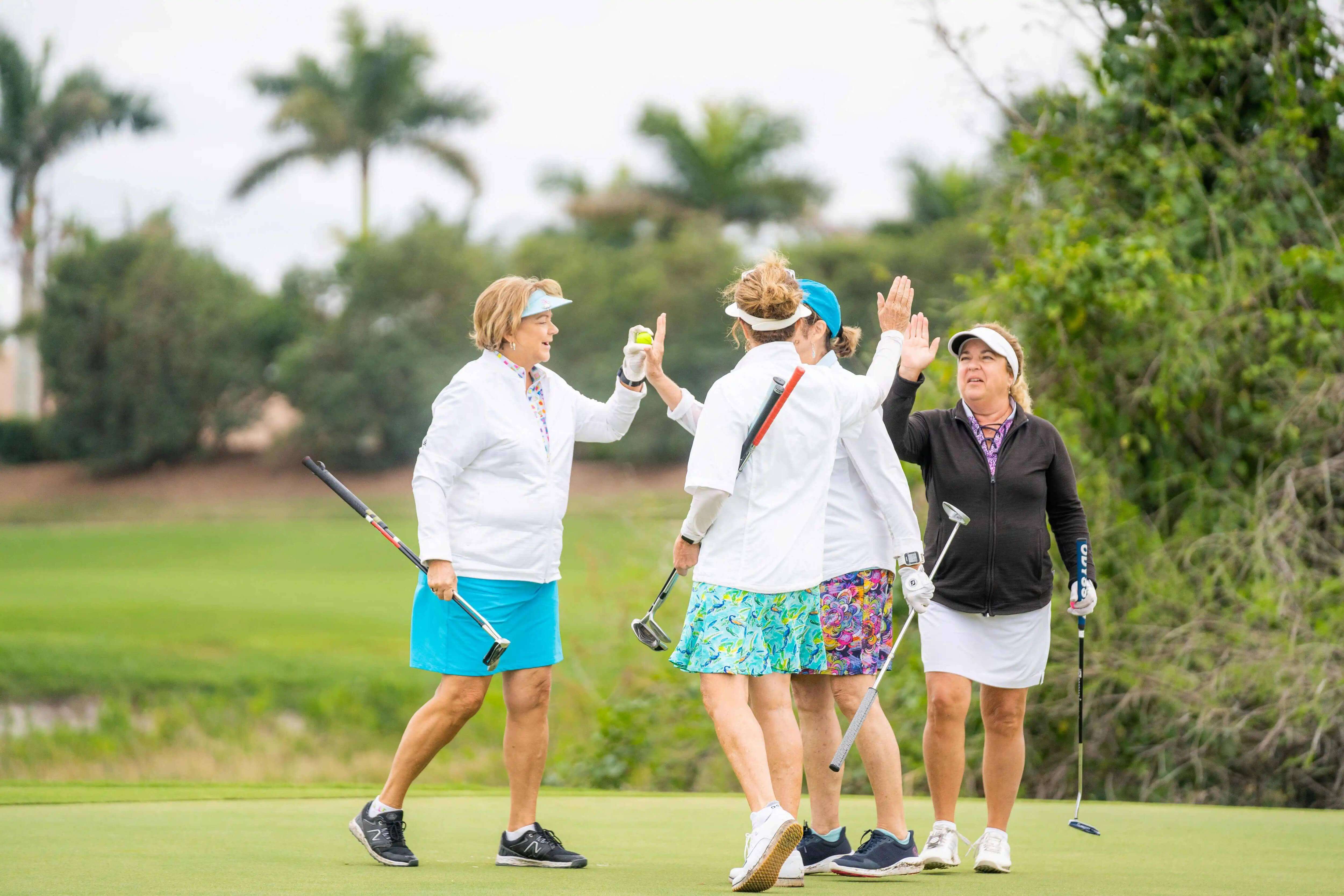 The money raised at the tournament will further empower Topaz's mission. Olde Cypress also has nine members who are naming a new puppy coming into the Topaz program. These generous individuals will be able to follow their pups on their two-year training journey to obtain the elite classification of being a Service Dog.
Interested in learning more about golf membership at Olde Cypress? Click here to contact Director of Membership and Marketing Melissa Hansen today.