Seven Things to Love About Our Golf Course Remastering and Clubhouse Updates
The time has come. After months of planning, design and hard work, we're reopening our remastered P.B. Dye-designed golf course and 34,000-square-foot updated clubhouse following a multi-million-dollar investment in the club by our owner STOCK Development.
It will be a November to remember here at Olde Cypress. And here are seven things to love about the club's enhanced golf experience as our members return to enjoy their relaxing southwest Florida golf lifestyle.
1. Resurfacing of All 18 Greens … and Then Some
All 18 regulation greens on the course, as well as the practice putting and chipping greens, have been resurfaced with TifEagle bermudagrass. TifEagle (developed in Tifton, Georgia) is the gold standard for golf course greens. It offers improved speed, consistency and overall playability.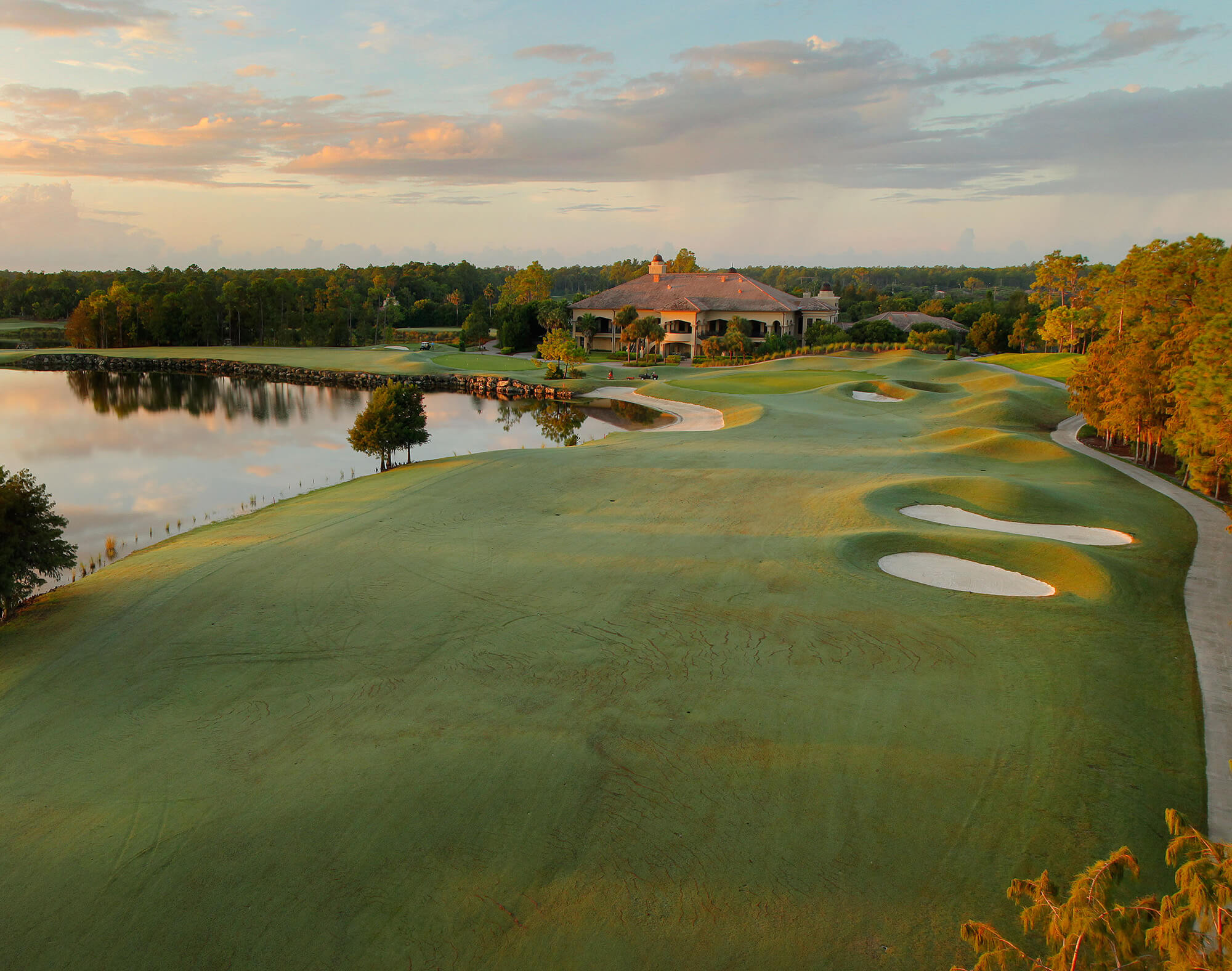 TifEagle is also extremely resilient to wear, tear and mowing. In fact, many private courses with members who prefer lightning-fast greens will cut TifEagle greens daily at 1/8 an inch. In short, our new greens are ready to roll (see what we did there?).
2. Expanded, Leveled and Upgraded Tee Boxes
Over time, three things happen to tee boxes. One, they crown in the middle due to divots, improper divot repair and soil splitting. Two, the "tee-able" surface shrinks due to erosion and mowing patterns. And three, they begin to show bare spots due to increased foot traffic or increased exposure to shade.
Our tee boxes have been enlarged, leveled and re-grassed with Bimini bermudagrass. Bimini is a relatively new strand gaining market share in south Florida due to its fine texture, dark green color, and drought and salt water tolerance. It's visually pleasing and tough enough to stand up to a balmy year-round golf climate like Naples.
3. New Subsurface Drainage on Greens
As P.B. Dye used to say, a golf course is only as good as its drainage. That's especially true in Florida where parts of the state received between 50 and 65 inches of rain, annually (by comparison the national average is 35 inches).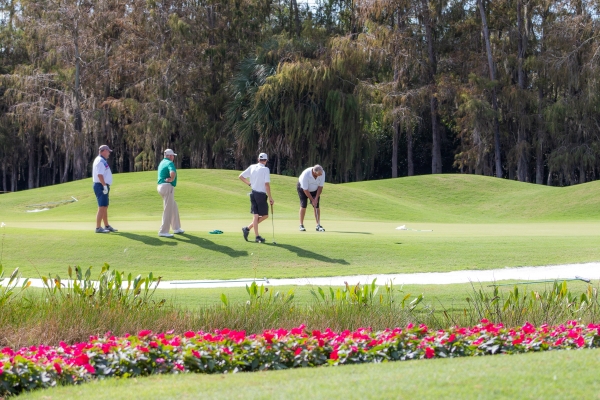 Putting greens with poor drainage amid hot, humid conditions are subject to all sorts of problems ranging from poor soil oxygen to damaged roots. Our new subsurface drainage on all 18 greens whisks water away more efficiently while alleviating soil compaction. Win-win!
4. New Artificial Turf Practice Range Teeing Area
Natural grass teeing areas on practice ranges need time to recover and regrow. And sometimes, after torrential rainfall, it's simply too wet to hit from the grass. As such, range mats are a temporary solution to keep golfers swinging away before teeing off, or honing their skills with an intense practice session.
With recent advances in prescription turf, however, artificial surfaces are often superior to their natural siblings. Our new range mats offer a performance profile similar to hitting from real grass and will provide members an outstanding surface for fine-tuning their irons, fairway metals and hybrids.
5. Refreshed Bunkers
Any golfer who's experienced a Pete, P.B. or Perry Dye-designed golf course knows that bunkers are a huge part of the Dye DNA. Here at Olde Cypress, we have just short of 100 bunkers scattered throughout the layout (98 to be exact), and they've been refreshed with new edging, contouring and sand. Of all the enhancements a club can make to its golf course, updated bunkering can have the biggest visual impact.
6. Updated Golf Shop
It's not just the new-look golf course we're excited to unveil this fall. Inside our clubhouse, Winter Park, Fla.-based Soco Interiors has transformed the golf shop, welcome area and offices with a contemporary palette of crisp whites, sophisticated grays and layered neutrals with accents of deep blue.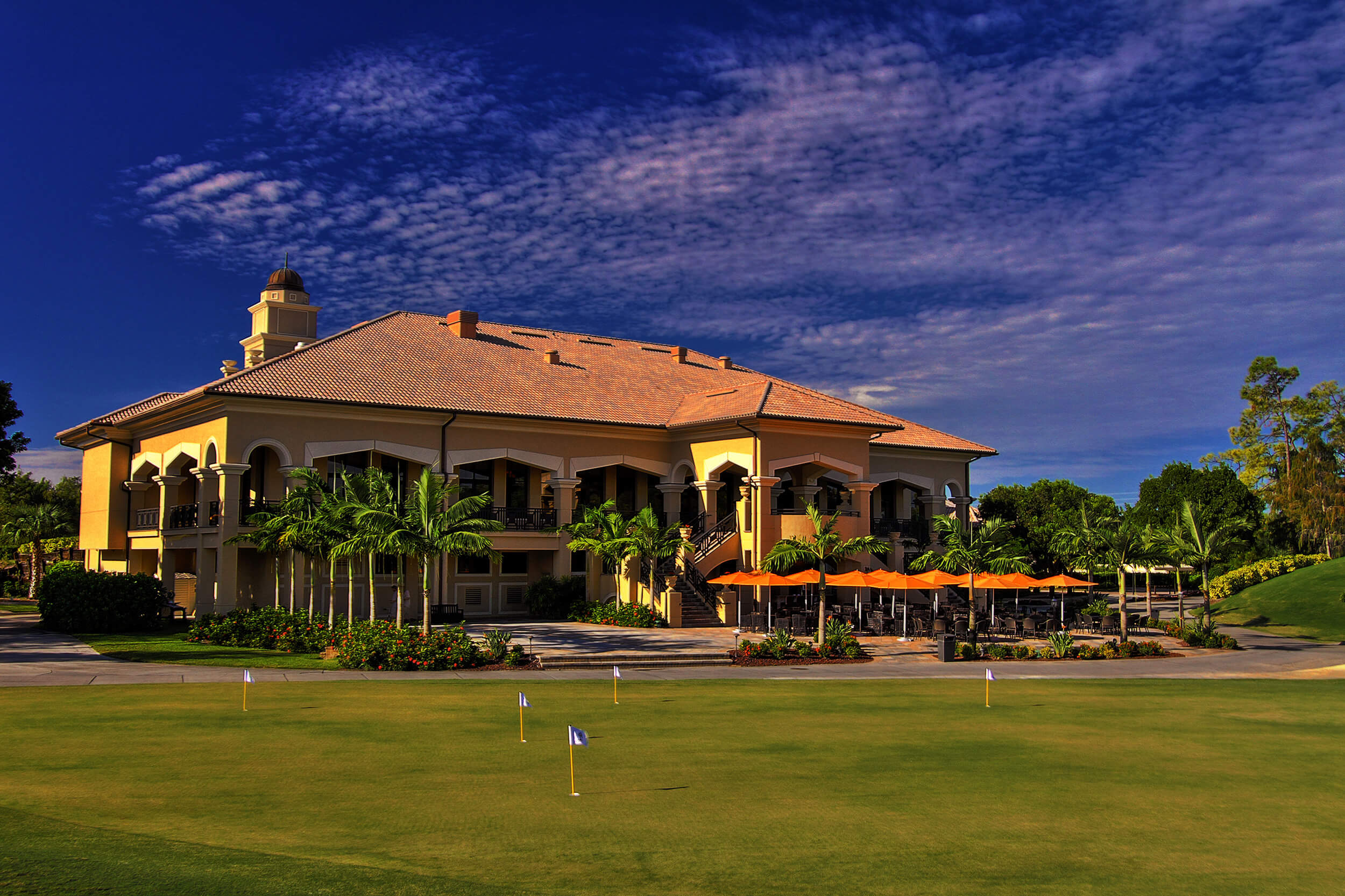 The woodwork is painted a cool gray and blends perfectly with new silver and wood-accented pendant lighting and a modern sphere-shaped chandelier. Countertops are adorned with sleek Calacatta stone tops, and display areas for clothing and shoes create a neutral backdrop for displaying latest fashion trends.
7. Superior Second Floor
In addition to the golf shop, the clubhouse upstairs interiors have also been enhanced and refined. New artwork and accessories throughout mix colorful, contemporary pieces with unique textural elements. The dining and ballroom spaces have been modernized with new lighting and flooring. The library has a lighter look with painted wood architectural details that contrast vividly with the fresh white walls.
Interested in learning more about The Club at Olde Cypress? Click here to contact Director of Membership and Marketing Melissa Hansen, today.