Six Reasons to Buy and Join in Naples Right Now
By all accounts, Naples and Southwest Florida will remain a seller's market in 2022. While many markets across the country are slowing and others are grinding to a halt, the Paradise Coast is enjoying robust sales of existing and new homes.
What's a prospective buyer from outside of the area to do?
Upon closer examination, it's an opportune time to get off the sideline, into the game and resume searching for that forever home. Not only that, but if you're considering joining a Naples country club, zigging while others zag could work in your favor. Here are six reasons to buck the trend and plunge into both pools headfirst.
1. The Luxury Home Market is Different
Mainstream media tend to report on the macro housing market. Trying to appeal to the largest audience possible, with endless data to sift through, this approach is the path of least resistance. But the truth is, the market is highly stratified. At the very top is the luxury home market, which throughout history has behaved differently (and even divergently) than other categories. That's exactly what's happening now. Demand for homes in the $1 million to $5 million range remains historically high. While this doesn't drive prices down, would-be luxury buyers should know they are in good company.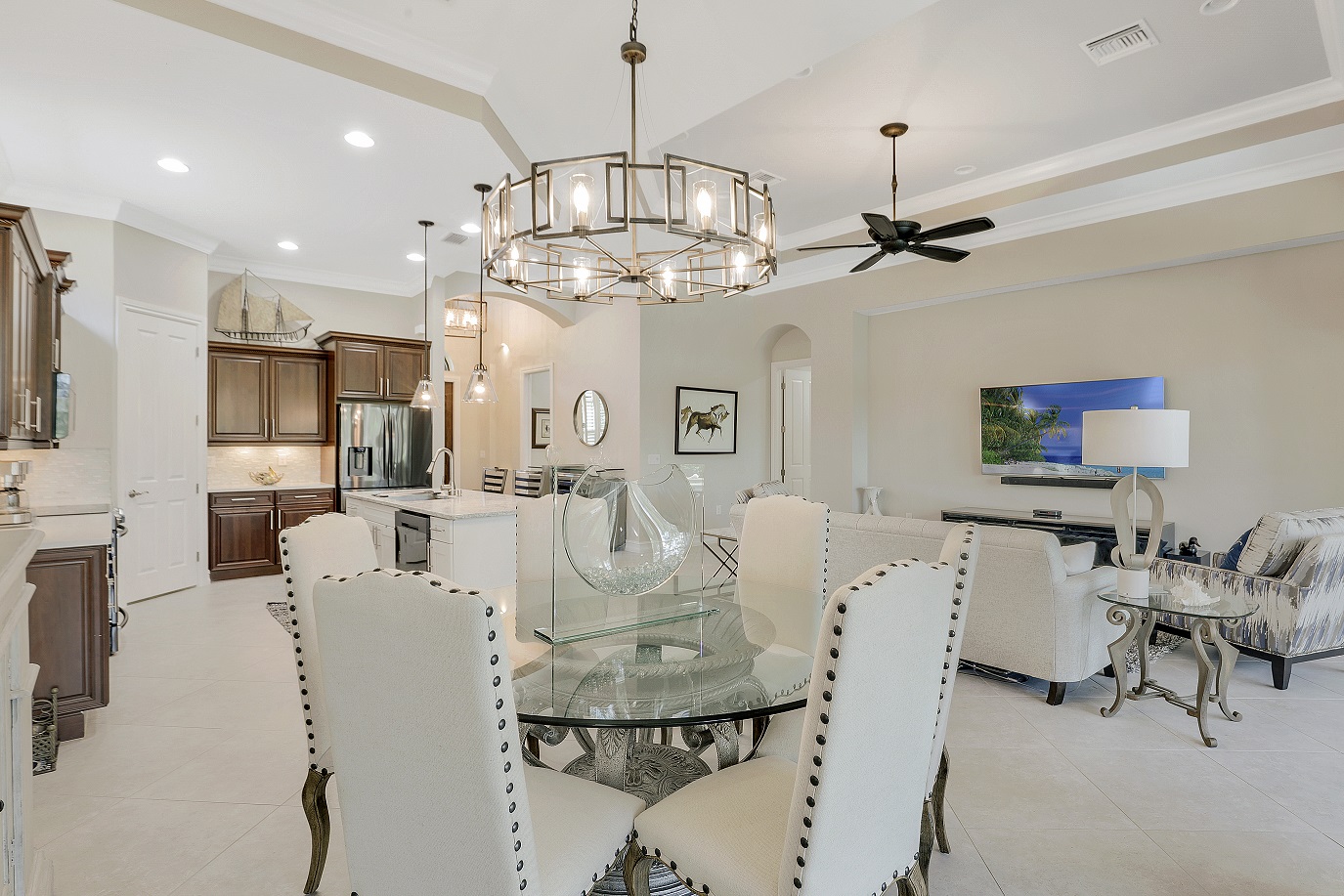 2. Net Worth is Historically High
Millions of baby boomers have reached their net worth threshold, and they're helping to fuel the buyer side of the luxury market. In 2021, households with wealth over $5 million in net value increased by a record 20%. That's compared to 2020, which saw a meager 2% increase. The bottom line? Many buyers considering moving to Naples have the money to make it happen. They cashed out of the equity market before 2022 and have been waiting to pounce.
3. They Aren't Building More Golf Communities
"I like to remind our clients that we aren't building any more luxury golf communities in desirable locations," says Mike Timmerman, Chief Market Intelligence Officer for Club Benchmarking, a private club and real estate consulting firm based in Naples and Methuen, Massachusetts. "They can't simply wait for more residential products to be built in highly-amenitized communities with golf courses."
Timmerman adds that while there isn't an abundance of homes on the market in Collier County, there's been enough of an uptick to create viable options for buyers. For example (as of this writing in June), there were seven residences for sale at Olde Cypress, ranging from $579,000 to just over $2.5 million. That's up from basically zero in Q4 2021. What's more, variety is coming back – both single family homes and villas are making their way back into the listings.
4. Your Naples Home Value Will Rise
According to local real estate experts, the 18 months from July 2020 to December 2021 was a veritable supernova, with home values almost doubling in parts of Collier County. There's still substantial appreciation in the luxury category this year, and buyers can view their purchase as a wise investment, especially given the current situation with the stock market and volatility of cryptocurrency.
As real estate expert Denny Grimes, founder and president of Denny Grimes & Team., recently told Florida Weekly: "We're getting a lot less affordable. The good news for southwest Florida is, that although we're more expensive, there are a lot of people out there who can afford it. And they will come. And our market in 2022 will be great — just not as great as in 2021."
5. There's Value in Proximity
According to the latest data from Club Benchmarking, around 80% of private golf clubs in Southwest Florida have wait lists. Depending on the club's attrition, initiation fee, dues and location, the wait can be a matter of weeks or, more likely, months. Out-of-state prospective members can choose to wait it out at their current club, or they can go ahead and relocate to get closer and monitor the situation. There's value in proximity. Being able to pop into a club and meet with its membership director could expedite the process, at best, or provide a more personal level of communication.
6. Look Closer, Membership Options Exist
Just as an 80% chance of rain means there's a 20% chance of sunshine, a small fraction of Naples-area clubs have membership options available. At Olde Cypress, we offer an Associate Golf Membership that provides unlimited play on our P.B. Dye-designed golf course from May 1 through October 31 for a cart fee, as well as access to our reciprocal roster of 40-plus private courses in the area. Associate Golf Members can also enjoy all club amenities and activities, including a full slate of dining and social events throughout the summer and fall. You don't have to own a home at Olde Cypress to join the club, so you're free to widen your home search net.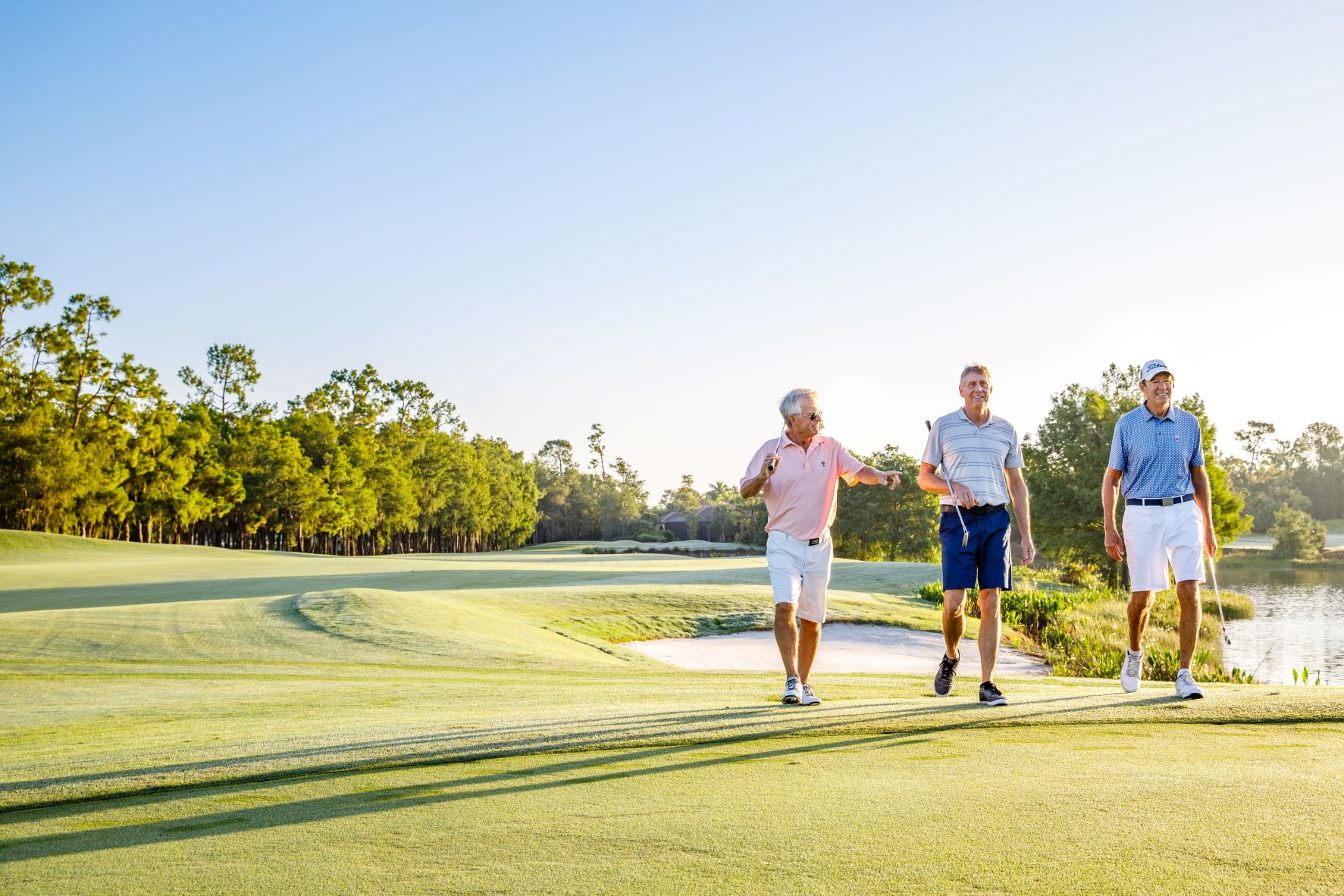 As Warren Buffett once said, "Be fearful when others are greedy and greedy when others are fearful."
Interested in learning more about golf membership at Olde Cypress? Click here to contact Director of Membership and Marketing Melissa Hansen today.