Private Country Clubs by The Club at Olde Cypress
By Melissa Hansen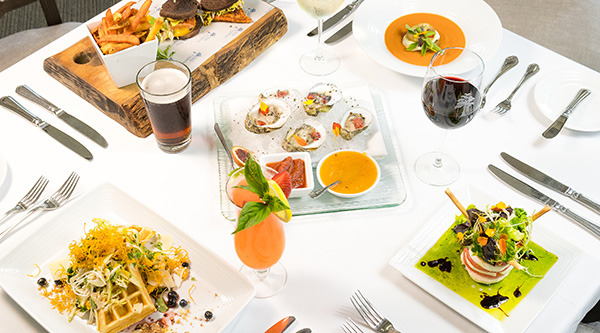 Take your special event out of the traditional ballroom or boardroom and into a unique country club environment! Most private clubs are open to nonmembers as an ideal venue for a variety of special events, from parties to wedding celebrations to business meetings to informal gatherings. They provide a variety of services and amenities that take the pressure off of your event planning and guarantee a memorable experience that all your guests will enjoy. The following describes the many advantages of hosting your next gathering at a country club community.
Beautiful, convenient locations

:

Country clubs, such as The Club at Olde Cypress, offer unique private settings with attractively decorated indoor facilities and beautiful outdoor areas. You will not find a more picturesque background for your event photos!

Private clubs have flexible spaces suitable for most sized gatherings. Furthermore, unlike hotels and other venues, a country club offers exclusive spaces for your guests.

Most clubs are conveniently situated in areas with easy airport and highway access and proximity to lodgings. Additionally, they provide hassle-free parking in dedicated lots and/or complimentary valet service.

For corporate meetings, clubs are usually fully equipped with state-of-the-art audio-video equipment.

Varied food and beverage options

:

On-site world-class chefs enable you to customize a delicious menu. Whether it is a breakfast, lunch, dinner, buffet, or cocktail party, there is a wide range of options for every taste and budget. Menus can also be customized for special dietary needs.

On-site event planners

:

Experienced, full-service planners take care of all the details for you! They arrange the set-up, clean-up, and break-down of your event. Additionally, these planners offer knowledgeable recommendations on how to meet your needs. If you require outside vendors, the in-house planner can refer you to top-notch, trusted resources.

Tips for choosing the perfect venue for your meeting or party:
Be sure to arrange a site visit. Virtual tours are also available if you are unable to come in-person.

Don't be shy about asking for pricing. Inquire about all-inclusive options, minimums, and any "hidden" fees. You will want to know about the off-peak times that are the most economical. When you are hosting a party such as a wedding, you may be eligible for discounts on multiple events, such as rehearsal dinners and morning-after brunches. If you are a corporate client and expect to host regular monthly or annual meetings, there may also be discounts. Ask about refundable deposits as well.

Book early! Be sure you lock in your preferred dates and times.
When you plan to host a group event such as a special occasion party or a corporate meeting, private country clubs will ensure that your guests will have a fantastic, memorable, and enjoyable experience.