A Week in the Life of an Olde Cypress Golf Member
Not so long ago, summer was the proverbial "off-season" in Southwest Florida. These days, however, the switch has been flipped from "off" to "on." With record-setting relocations over the past two years and more residents living here year-round, summers are starting to sizzle at Olde Cypress. Ever wonder what your week as a Full or Associate Golf Member might look like? Here's a seven-heaven day itinerary to help paint the picture.
1. Monday
Think all country clubs are closed on Mondays? Not so fast. Private courses around Naples rotate closure days to facilitate reciprocal play. At Olde Cypress, we offer access to over 40 different private courses from May through October – that's right, six full months. With our unprecedented multi-course access, you'll always have a place to tee it up – even on Mondays. Or, if you'd prefer to take a day off golf and hit the sport courts, be sure to check out our round-robin mixed doubles tennis on Mondays and beginner pickleball clinics on the first Monday of the month.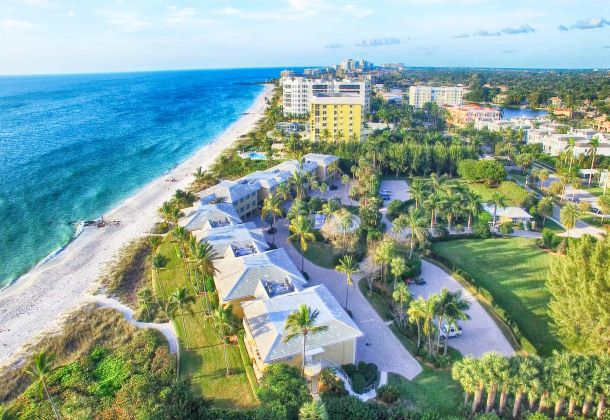 2. Tuesday
It's still early in the week, and you're brimming with energy and enthusiasm. Head to the "short courts" for our Pickleball Drop-in from at 8:30 to 10:30 a.m. America's fastest-growing game is sweeping through country clubs across the nation. It's fun, fast-paced and easy to learn. Within a matter of minutes, you can be playing competitively. And it's affordable – paddles and balls typically retail for under $100. Tuesday is also men's Canasta if you feel like having a drink and throwing some cards around. Later that evening, slide into a table at the Greenside Café for "Tunesday" live entertainment and dinner.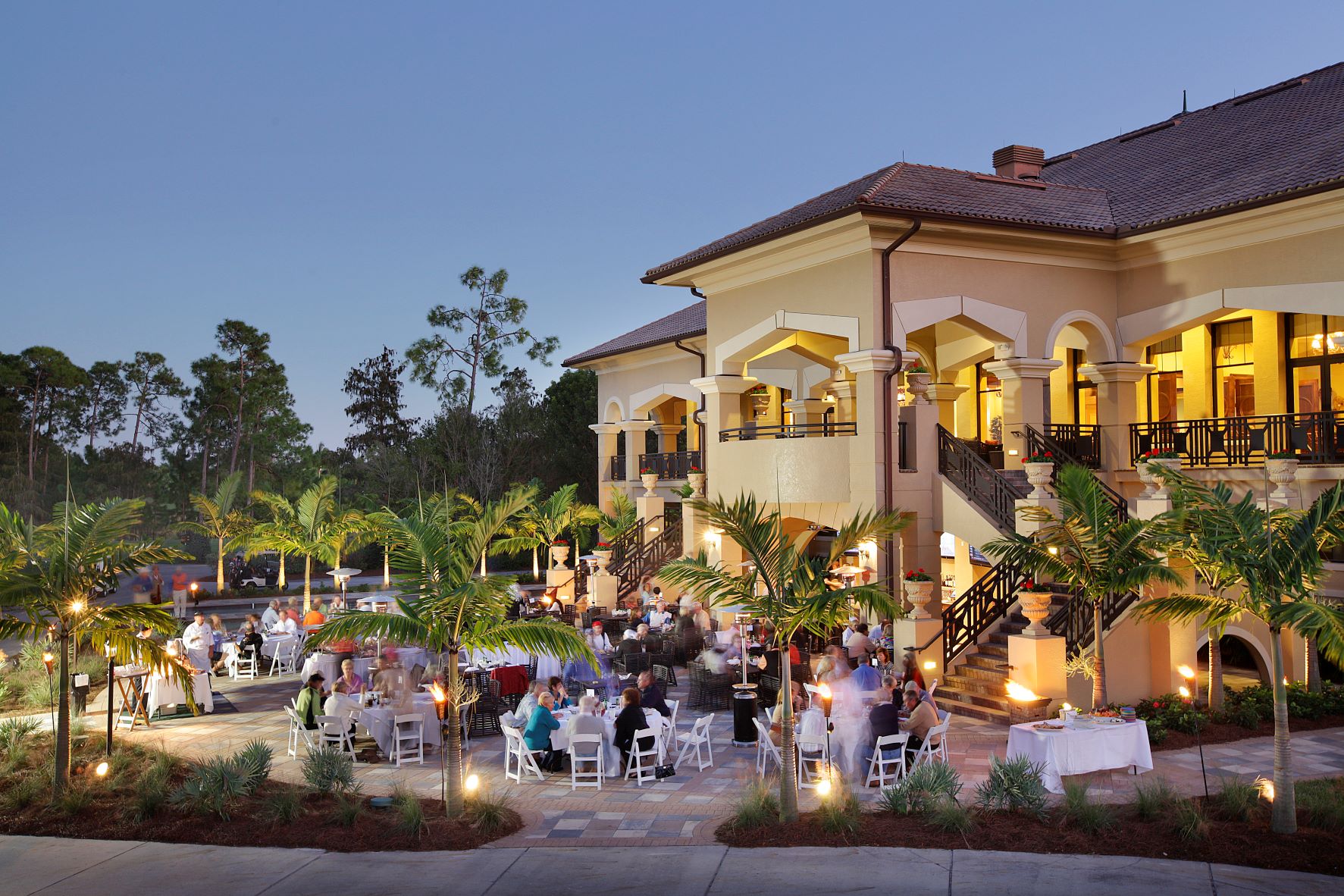 3. Wednesday
Hump day doesn't have to be ho-hum. Try something new and good for you with one of our Hydro Power classes. Hydro Power is cardio-based High-Intensity Interval Training (HIIT) alternating short periods of intense training with less severe recovery periods. Benefits include increased metabolism, fat burning, weight loss and improved cardiorespiratory fitness. Add the resistance of water and you also benefit from increased strength and muscle. This class is for all levels but be ready to work. Later that day, our lady members get together to hone their strategic skills with a few rounds of Mahjongg.
4. Thursday
There's more than enough going on at Olde Cypress on Thursdays to keep you and yours busy during the lead-up to the weekend. Get things started with our book club discussion and lunch, a great way to explore new reads while grabbing a bite with friends. You can exercise the mind and body on Thursdays with Yoga for Golf and Tennis. This popular class focuses on yoga postures that stretch and reduce tension in muscles used while playing these two traditional country club sports. Standing yoga also helps tennis players and golfers improve balance and flexibility.
5. Friday
TGIF, people. The club serves up one of the best happy hours on the Paradise Coast, with BOGO house wines and cocktails from 5:30 to 7 p.m. Stick around for the a la carte dinner featuring a new menu each week. The Olde Cypress "YPs" (Young Professionals) meet at 5 p.m. on the practice green to play five holes. The men play from tee to green while the women have the option of just putting on each hole. After a fast, fun five holes, the YPs then repair to the second floor of the clubhouse for a drink, dinner and plenty of laughs at our Dinner + Instruction.
6. Saturday
Saturday is all about a full day of golf at Olde Cypress. The choice is yours: grab an early tee time to beat the heat or get in a nice long practice session before heading out for a balmy afternoon round. Either way, our recently remastered P.B. Dye-designed course awaits. Tee it up on the newly turfed Bimini Bermudagrass tee boxes, hit crisp iron shots from freshly mown fairways, and roll putts on the new TifEagle greens. Seven sets of tees (including combos) offer plenty of options for golfers of all skill levels and driving distances. Whether you opt to play in the morning or afternoon, fuel up with lunch at the Greenside Café.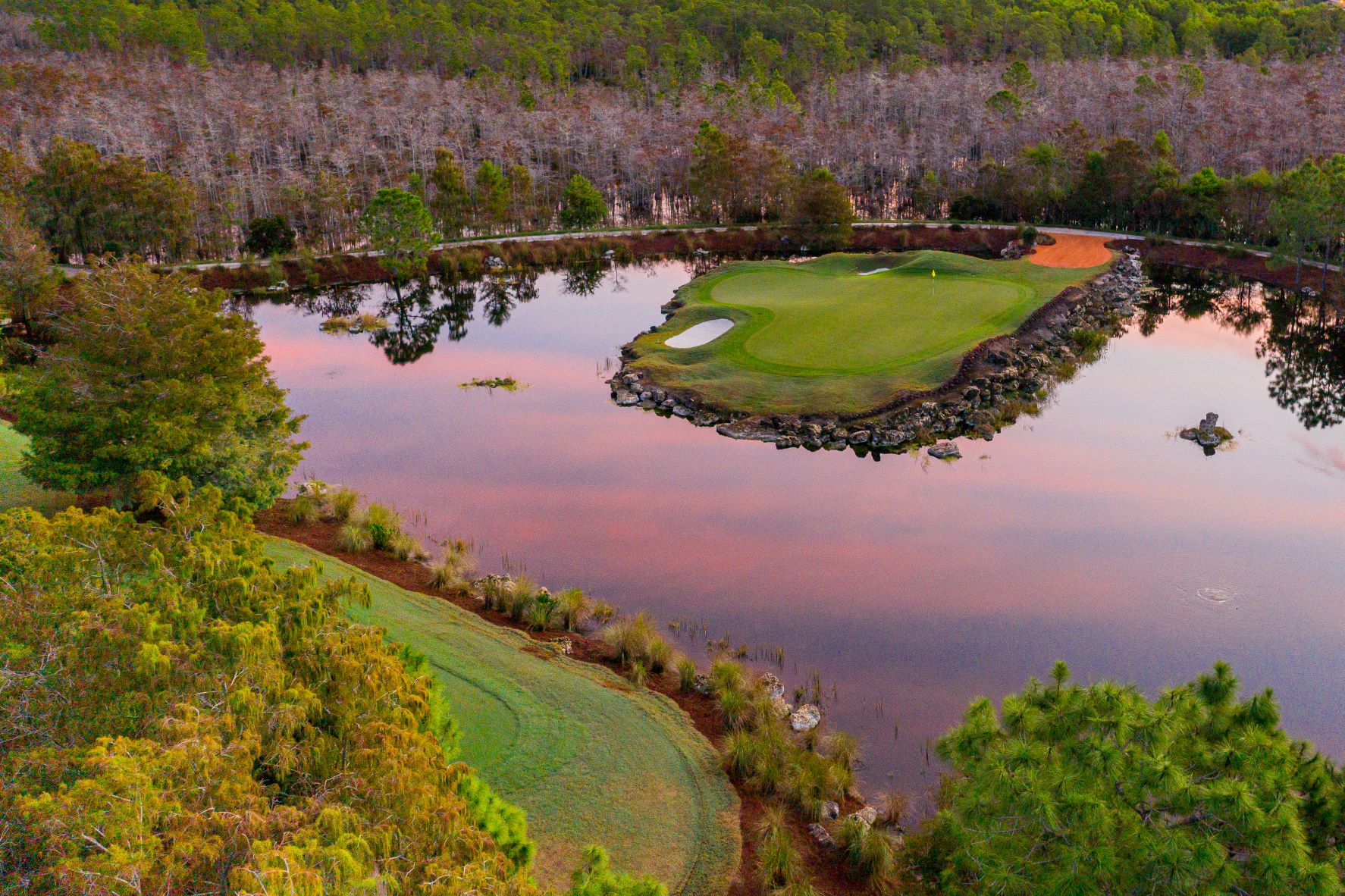 7. Sunday
Sunday is a family fun day at Olde Cypress, and it all gets underway with our epic breakfast buffet, available from 10 a.m. to 1 p.m. on the second floor of the clubhouse. Enjoy fresh fruit, pastries, smoked salmon, pancakes or waffles, bacon, sausage, breakfast potatoes, a chef-attended omelet station and more. Now you're ready for a relaxing Sunday afternoon. Olde Cypress enjoys reciprocal use of The Club at Barefoot Beach. Our members are treated to private parking, umbrellas, beach chairs, food and beverage services, and a swimming pool without the hassle of bringing everything to the beach.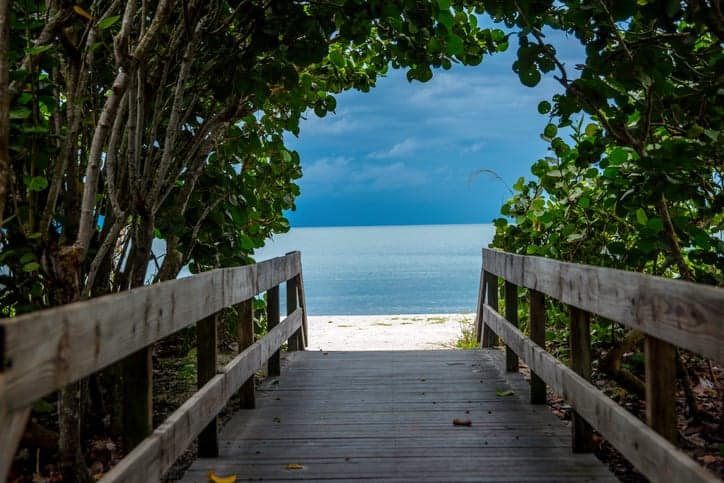 Interested in learning more about golf membership at Olde Cypress? Click here to contact Director of Membership and Marketing Melissa Hansen today.