Full vs. Associate Membership: Your Questions, Answered
Full Golf vs. Associate Golf Memberships
Deciding to join a private golf club is a big decision typically made after hours and hours of research. Then there's deciding what type of membership is right for you, your spouse and even your entire family.
At Olde Cypress, we keep the membership menu simple in offering Social, Associate Golf and Full Golf categories. And if golf will be a major part of your Southwest Florida lifestyle, then it comes down to the Associate or Full Golf options.
We're here to help with that decision with a breakdown of these two popular offerings.
Quick History
Before we get started, a quick history lesson offers a little context.
The old saying in real estate that "every market is different," could also apply to private golf clubs, as could the adage, "location, location, location."
America's first country clubs were typically situated just outside of a city's central business district on undeveloped tracts of 200 to 400 acres, i.e. "the country." These storied venues, which mainly came about from the late 1800s to the mid-1900s, were eventually surrounded by residential development as cities grew outward over time.
The P.B. Dye-Designed Golf Course at Olde Cypress
Often found in older Northeastern and Midwestern cities, these traditional country clubs usually offered three types of memberships: social, golf and some type of young executive or legacy membership for those under a certain age, typically 30 or 35. Florida's early private clubs mirrored their northern cousins in many ways.
Modern Times
Fast-forward to 2021 and there are close to 3,500 private golf courses in the U.S. (source: National Golf Foundation) spread among 50 states and hundreds of cities, suburbs and even remote stretches of land. Around 75% of private golf clubs have one course, while the balance have two or more.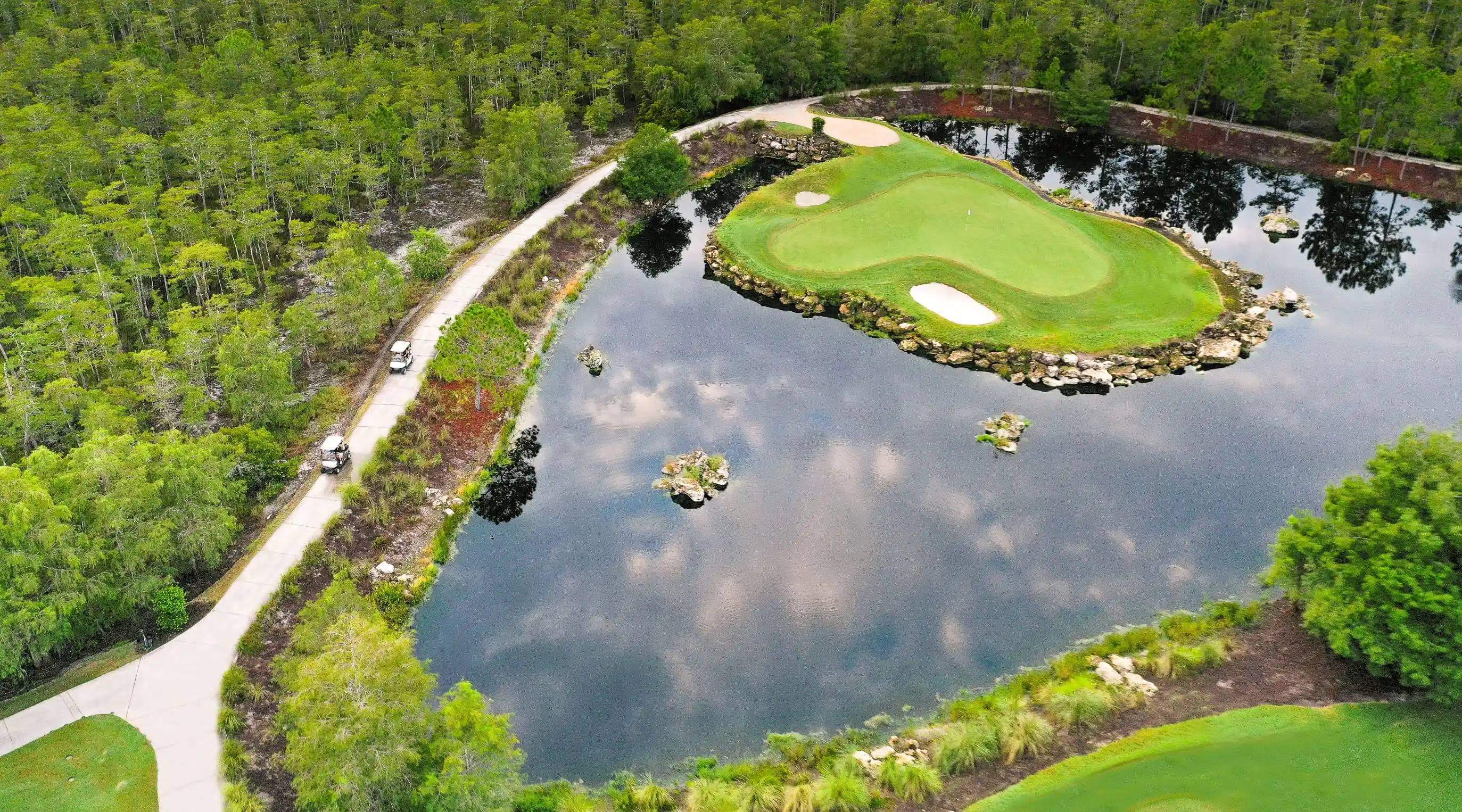 The Famous Par-3 12th Hole at Olde Cypress
Several different membership categories have evolved over the years at these clubs, including national, seasonal, vertical family and more. These categories are often a product of a private club's location. For example, seasonal and national memberships are popular at clubs in Sun Belt states like Florida, Texas, North and South Carolina and California.
Vertical family memberships – which grant privileges to up to three generations – are popular in the Carolinas where young families relocate for work, and grandparents have moved "halfway back" from points south to be closer to their families.
Full Golf Membership
At Olde Cypress, our Full and Associate Golf Memberships are designed with two very different golfers in mind. For those who are retired or semi-retired, plan on living in Southwest Florida for the better part of the year, and just can't get enough golf, the Full Golf Membership (FGM) is ideal.
Full Golf Membership at Olde Cypress Offers Year-Round, Unlimited Golf
The FGM grants unlimited use of our
recently remastered
P.B. Dye-designed golf course, unrestricted use of practice facilities, seven-day advance tee times, access to all member-organized golf event and tournaments and May through October reciprocal privileges at nearly 40 area private clubs.
Of course, FGMs have full run of all the amenities at Olde Cypress, including the fitness center, swimming pool, tennis and pickleball courts, and all member-only dining and social events.
Associate Golf Membership
Maybe you've recently relocated to the Naples - Bonita Springs – Estero area and are looking to transition from public or semi-private golf into a private golf club situation. Or perhaps you've lived here for years, are working full-time and have less time to play golf during the peak season.
If either of these "personas" sounds familiar, then our Associate Golf Membership (AGM) might fit the bill. The AGM affords unlimited use of the golf course from May through October for cart fee only, as well as unrestricted use of the practices facilities for finetuning every facet of your game year-round.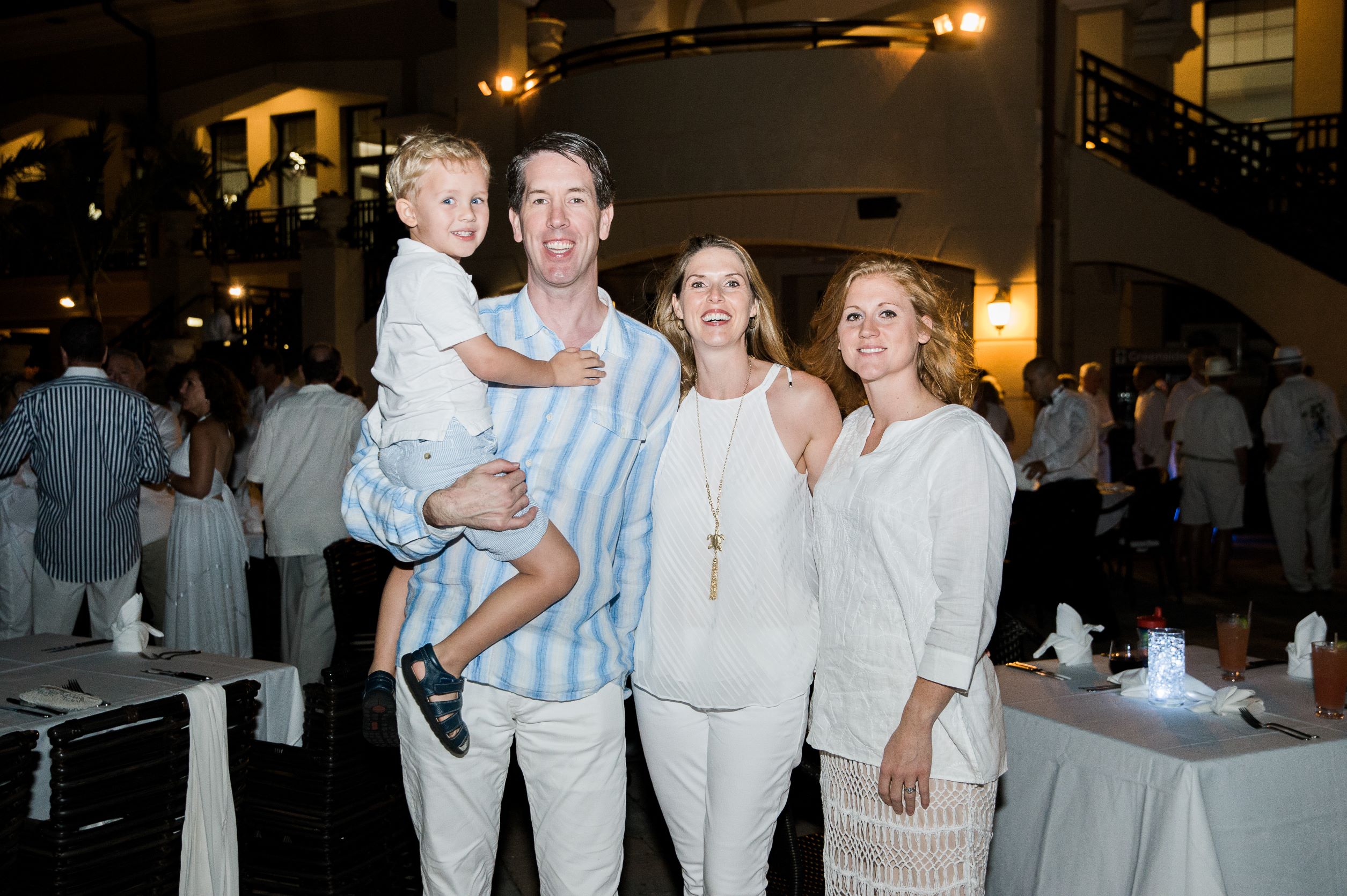 The Associate Golf Membership at Olde Cypress is Ideal for Busy Families
Tee times are available two days in advance, which is more than ample given the limited number of members who utilize the club during these shoulder and off-season months. During the peak season (November through April), AGMs are allotted 12 tee times for a reduced green and cart fee.
AGMs also have full run of club amenities year-round, as well as reciprocal golf privileges just like FGMs. And if you find yourself playing more golf than originally planned, the AGM initiation fee can be applied to a FGM.
The Bottom Line
Our lifestyles have changed dramatically over the past two years. It's estimated that up to 25% of the workforce in America will be remote in 2022. And many people who'd been putting off retirement have opted to cash in on the stock market's unprecedented performance.
Olde Cypress memberships are designed with the needs of today's golfer in mind, and Director of Membership and Marketing Melissa Hansen is standing by to answer any questions you might have.